Product Description
About PA Bolt Hole Swivel Stainless Steel Caster
The wheel material is PA, which has excellent thrust, flexibility and chemical resistance, and the bracket material is 304 stainless steel, which is really ideally suited for applications exposed to cleaning agents, steam, caustic solutions, or other corrosive agents which could cause rust or corrosion.

Size

Load Height(mm)

Plate Size(mm)

Hole Center(mm)

Hole Spacing(mm)

Wheel Diameter(mm)

Wheel Width(mm)

Load Capacity(kg)

Wheel Material

3inch

113.5

95*70

R4.5*8.9

73.5*49

75

32

95

PA

4inch

126.5

101

120

5inch

160.5

126

145
1. According to your detail enquiry of different caster wheels, we will give our price within 12 hours, whatever is weekend.
2. According to your requests or minds, give our price or provide samples to you for testing.
3. Provide free design for you according to your actual need.
4. Although we only do business on caster wheels, we could help our clients to find the related products suppliers in China mainland.
5. We only specialized in middle and top grade caster wheels, so we are sorry to the clients who only purchase low grade caster wheels.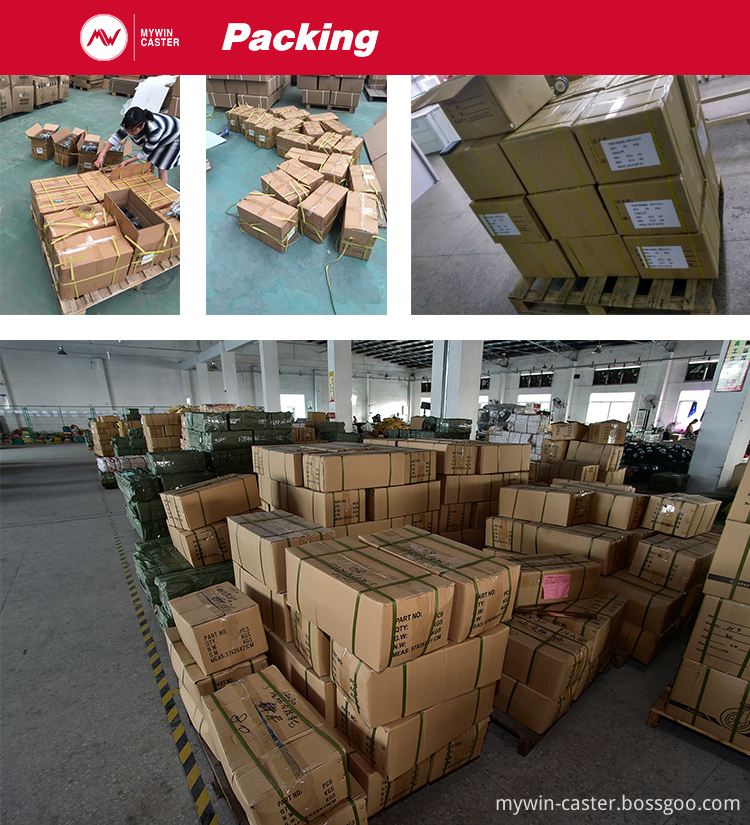 Category:Stainless-Steel
Rolling Bearing:Plastic Bearing
Wheel Width:50mm
Diameter:150mm
Plate Thickness:5mm
Load Capacity:240KG
Bracket Thickness:5mm
Mounting Type:Plate Swivel
Bracket Width:61mm
Installation Height:188mm
Frame Material:304Stainless-Steel
Tread Material:Plastic
Coating:/
Centre Material:PP
Applicable Temp.:-20℃~80℃